Asbestos Surveys, Licensed Asbestos Removal & Air Sampling in Nottingham
Carrying out quality asbestos surveys, in-depth asbestos removals and air sampling in Nottingham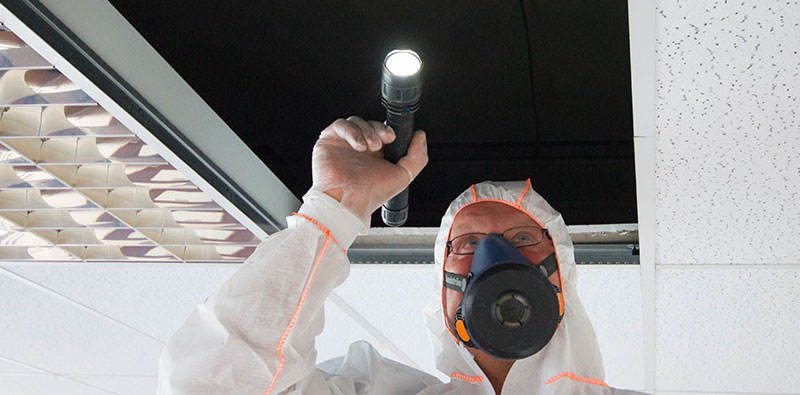 Why choose Oracle?
We pride ourselves on the expert service we deliver which is known for being reliable and professional.
Professional – we are members of the only asbestos surveying accreditation scheme in the country, the United Kingdom Accreditation Service. This means our clients get the very best in expert advice and service.
Comprehensive reports – an asbestos survey report needs to be detailed, concise and easy to read, something we make sure happens for every client.
Advice and information – we make sure that all our clients receive the information and advice they need regarding asbestos and the best solutions for them.
Local – we are a nationwide company with asbestos surveyors based in or close to cities and towns throughout Nottinghamshire and the east midlands area.
Affordable – we tailor our asbestos survey service so that you get the right one and within budget.
If you need an asbestos survey, why would go anywhere else?
Quality Asbestos Surveying Services
Using our highly trained local team of asbestos surveyors, we have the resource to carry out any asbestos survey you may need in or around Nottingham. We have a team of asbestos surveyors who are actively working every day of the week, meeting the needs for our clients and suppling them with management surveys, refurbishment surveys, demolition surveys and asbestos re-inspections.
As part of our quality asbestos surveying service, Oracle Solutions will provide you with a simple UKAS accredited asbestos survey report, making it easy for you to read and will provide you with all the information you need.
Because of our extensive experience and our varied client base within Nottingham, we have been greatly engaged in several large project sites ranging from industrial power stations to large hospitals. Our local asbestos surveying team are undertaking asbestos surveys throughout Nottinghamshire and the east midlands area, everyday of the week for a wide range of businesses. If you require an asbestos survey, then give us a call today.
Licensed Asbestos Removal Services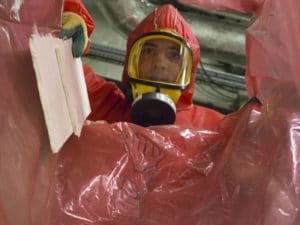 Oracle Solutions has a local HSE licensed asbestos removal team based in Nottingham. As always, our removal team are available 7 days a week, 24 hours a day, to remove and dispose of asbestos from all types of buildings. As Oracle Solutions are HSE licensed, this provides peace of mind to our clients knowing that our work is being carried out in a safe and legally compliant manner.
Oracle Solutions are well known for being a 'one stop shop' for all asbestos removal and disposal requirements. We are known for our expertise and the advice we provide to our clients with anything to do with asbestos removal in Nottingham and offer great customer service.
Oracle Solutions has undertaken endless asbestos removal projects across the whole of the Nottinghamshire and the east midlands area. We have been involved in a few of Nottingham's well known buildings, like Horizon Factory and St Francis Church. We have supplied endless asbestos removal services to projects in multiple buildings in the east midlands area over the course of the past 10 years. Have a look at what our clients have to say about the work we have carried out.
Oracle Solutions Asbestos Air Sampling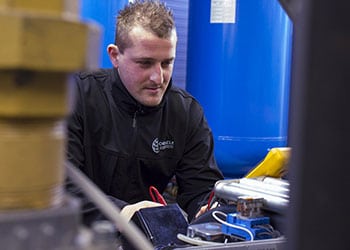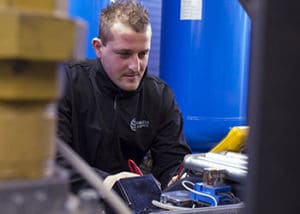 To support our wide range of asbestos services in Nottingham, Oracle Solutions also offers asbestos air sampling which would be required if you need an asbestos survey, asbestos removal services or to make sure your staff and members of the public are not at risk of exposure to airborne asbestos fibres. Oracle has a team of asbestos analysts within the Nottingham area who can be at your beck and call when you need us.
All our air analysts are UKAS accredited to give you the peace of mind that we can provide you with the air sampling you require in a fast, efficient and effective manner.
Our Nottingham based asbestos analysts can be with you any day, any time, giving you the high quality service you need, when you need it. Once the air sampling has been completed, our asbestos analysts will then provide you with a certificate of analysis showing you the results as to what has been found.
We understand that Nottingham is a lively place, which is why our experience and knowledge is imperative within the asbestos industry to be able to provide you the air sampling you need 24 hours a day, 7 days a week. We know that there is hardly anywhere in Nottingham that we have not been too over the past 10 years.
Asbestos Awareness Training in Nottingham
As well as providing the above services, Oracle Solutions also offer a range of asbestos awareness training courses to people who may, as part of their work, come into contact with asbestos-containing materials in the Nottingham and Nottinghamshire area.
Oracle is fully accredited and can deliver bespoke training programmes from Cat A: UKATA asbestos awareness training to Cat B: UKATA Non-licensed work with asbestos training. These courses can be tailored to your needs and requirements.
We deliver our training at either our modern, purpose-built training centre, at your premises, or virtually online for those who may live outside the Nottingham area. All our training conforms to the latest COVID guidelines.
Attendees will find the training to be engaging, informative and invaluable. Successful completion of our asbestos awareness training will equip you with the necessary skills and knowledge to identify asbestos and be fully aware of the risks associated with it. In such situations, you will know what to do if you come across asbestos materials in the Nottingham area so you can then keep yourself, and others, safe from this hazardous material.
Free, fast and competitive quotes available now – call us on
0844 800 0801
Oracle Solutions are experts in a wide range of asbestos consultancy services