Quality Asbestos Surveys & Asbestos Removal in Birmingham
Local, qualified and experienced surveyors available to carry out asbestos surveys and removals in Birmingham
We carry out asbestos surveys, asbestos removal and asbestos management services in and around Birmingham and the west midlnands, using our local asbestos survey consultants. Fast and reliable, we deliver the asbestos survey you need including;
Unsure as to which asbestos survey you may need? Call us today for free, professional and friendly advice on asbestos surveys
For a fast & free asbestos survey quote call
0844 800 0801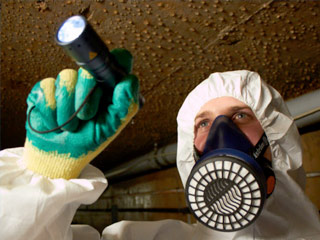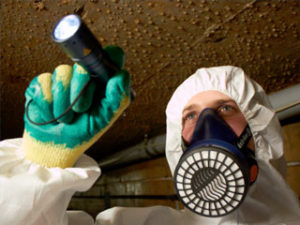 Accredited by the United Kingdom Accreditation Service, the only
asbestos surveying
accreditation scheme in the UK, you are guaranteed the right advice and the best service from our Birmingham based
asbestos surveyors
.
Easy to read and understand, we make sure that your asbestos survey report is clear and concise, and delivered in a timely manner too.
As an Oracle customer, you will also have access to free asbestos management advice and information, from our company experts. What this means is that no matter what your asbestos needs are in Birmingham and the surrounding west midlands area, you can be confident you will be offered all the tailored asbestos management solutions.
To get the right help, call our friendly expert team today. You can find out more about the asbestos surveys and solutions we provide in Birmingham.
You don't want to pay over the odds either. By talking to our team, you will get the tailored solution that suits your needs and your budget.
With all the information to hand, we can give you an accurate quote for an asbestos survey in Birmingham.
Our asbestos survey experience in Birmingham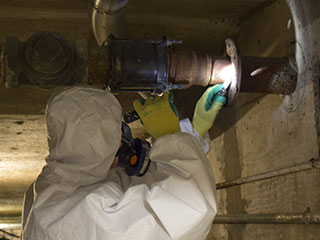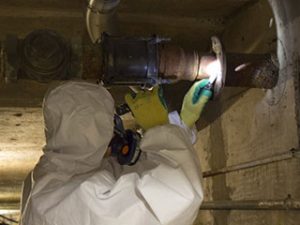 For over a decade, we have been providing asbestos management, asbestos refurbishment and asbestos demolition surveys in and around Birmingham.
Developing long-term relationships with many clients, we have worked closely with NHS clinics and hospitals in the city including Birmingham Women's Hospital.
As a company we have also worked closely with education providers such as Birmingham's Aston University as well as commercial clients such as Birmingham – based Dunlop Aircraft Tyres.
We are also proud of our ongoing association with Birmingham City Council.
With our in-depth knowledge and experience, why go anywhere else for asbestos surveys in Birmingham?
Asbestos Removal Services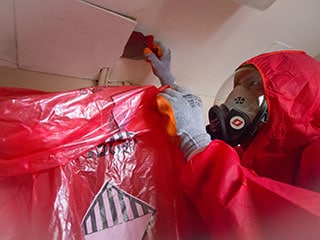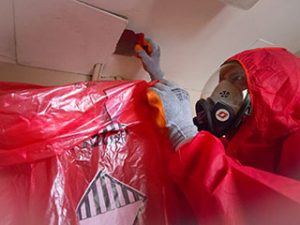 As well as our surveying service, Oracle has the experience and capability to safely carry out the removal of asbestos containing materials from commercial premises in the Birmingham area. Our asbestos removal services help to support and complement our other related asbestos services. This enables us, as a company, to provide full service support to help give our clients complete peace of mind.
As part of our asbestos removal services, Oracle are able to carry out all types of asbestos removals from encapsulation, to remediation, right though to the decontamination of commercial buildings and other premises.
Oracle's asbestos removal services are expertly supported by a full team of highly experienced and accredited asbestos removal contractors as well as a highly experienced and knowledgable management team.
If you are worried about the presence of asbestos in a property, then do not hesitate to contact one of our asbestos specialists who will be able to arrange for an asbestos survey to be carried out and if required for any asbestos removal to be undertaken. We operate throughout the Birmingham and west midlands area so one of our expert consultants is never too far away.
For a fast & free asbestos survey or asbestos removal quote call
0844 800 0801
Oracle Solutions are experts in a wide range of asbestos consultancy services