Asbestos Surveys, HSE Licensed Removal of Asbestos & Air Monitoring for Asbestos in and around Oxford
Undertaking in-depth asbestos surveys, complex asbestos removal works and all types of asbestos air monitoring in Oxford
Oxford are well known for its historic buildings, because of this the commercial buildings within Oxford are more likely to have asbestos containing materials. Oracle Solutions has an Oxford based surveying team roaming around the Oxford area, inspecting, and undertaking UKAS accredited asbestos surveys (UKAS accredited inspection body No. 4600). Not only do we have an asbestos surveying team in Oxford, we have asbestos removal professionals and air monitoring analysts,  based in Oxford. Giving you all you need for all your asbestos requirements in and around Oxford.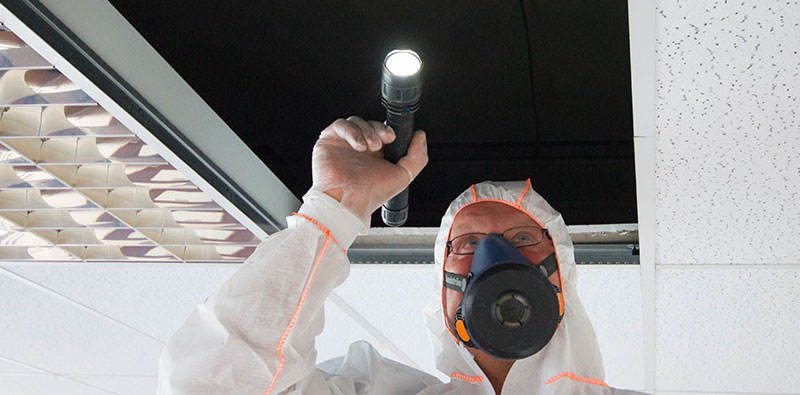 Asbestos Surveying Team Located in Oxford Undertaking all your UKAS Accredited Asbestos Surveys (UKAS accredited inspection body No. 4600)
Oracle Solutions are proud to say that we have the finest and most experienced asbestos surveyors, providing you with every asbestos survey type in and around Oxford.  Our Oxford based asbestos surveying team are working all hours of the day, every day of the week, meeting the needs for our clients. As soon as the survey has been completed, we have a dedicated report writing team based at our head office, gathering all the information from our asbestos surveyors and simplifying it for you to read for any of your Oxford based buildings.
Oracle Solutions UKAS Accredited Asbestos Survey (UKAS accredited inspection body No. 4600) Services
We have highly qualified asbestos surveyors situated throughout the UK. Our Oxford based asbestos surveying team have been cleverly placed to protect the city of Oxford and all surrounding areas near Oxford. We have a portfolio of experience covering all different kinds of sectors, from housing up to the most complex sites such as hospitals, ducts and industrial factories. Oracle's asbestos surveyors and constantly on the go, delivering any type of asbestos survey you need for numerous corporations and businesses. If you require an asbestos survey then do not delay, call us today.
Asbestos HSE Licensed Removal Services in and around Leeds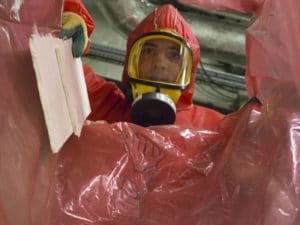 Oracle Solutions have a HSE licensed asbestos removal team situated in Oxford. As our asbestos removal team has been carefully placed in Oxford, it gives us the opportunity to work with all clients in the Oxford area and any areas close to Oxford any time and any day of the week. We hold all the licenses and accreditations required to assure you that the removal and disposal of asbestos within your Oxford based buildings are being done to the current regulations set out by the HSE.
We truly are your "one stop shop" for all of your asbestos removal and disposal needs in and around Oxford. We supply you with thorough advice in a swift, secure, and expert manner for asbestos removal anywhere in and around Oxford. We have a friendly operations team with exclusive knowledge with any of your asbestos removal questions and are always happy to help whenever you need us. If you need support for any of your asbestos removal needs in or near Oxford then call us today.
Giving you the Highest Quality Asbestos Removal Service in Oxford
Oracle Solutions have consistently been participating in asbestos removal projects in Oxford and surrounding areas close to Oxford. We have been honoured to work in some on the top known buildings within Oxford, such as Tinbergen Building and 13-20 Cornmarket. Oracle has a wealth of experience carrying out major and complex asbestos removal works in Oxford to the minor asbestos removal works surrounding Oxford over the last 10 years. Look at what our clients had to say about the work we did in Oxford.
Asbestos Air Monitoring within Oxford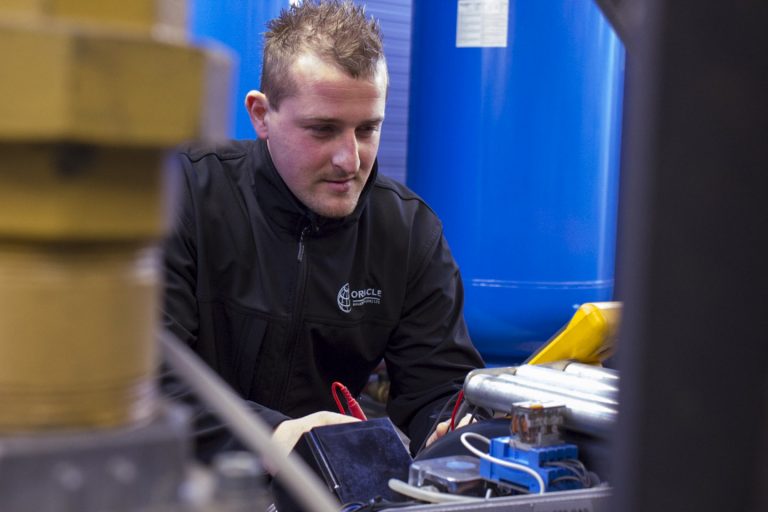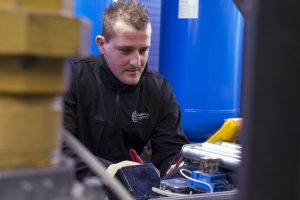 Undertaking an asbestos survey or any asbestos removal would require asbestos air monitoring as part of good practice. If you are undertaking such works and you are in Oxford or you are nearby the Oxford area then we can provide you with our Oxford based air monitoring analysts to provide you with the air monitoring you need.
Our team of professionals in the asbestos air monitoring sector can provide you with the best advice for any of your projects in or around Oxford. If you have any questions or require us to attend site then call give a call today, we are always here to help.
Oracle Solutions are classed as a third emergency service, meaning we can be with you any time of the day or night and can provide you with our services 7 days a week wherever you are in or near Oxford. Supplying you with the documentation you want, giving you the reassurance, you need.
Undertaking Asbestos Air Monitoring in Oxford
Our Oxford based asbestos air monitoring team are consistently working in or around Oxford daily. The air monitoring service is used for asbestos surveys, asbestos removal works, or if you want to ensure you and members of the public are not at risk of asbestos in or around Oxford. We know how frantic Oxford can be, which is why it was important to locate an Oxford based team in your area to be able to provide you with the necessary air monitoring services you need, whenever you need it. We have been going for over 10 years and during our time, we can safely say that there is hardly anywhere in Oxford we haven't visited. If you need asbestos air testing and you are in Oxford or near to Oxford, give us a call today, and we will be more than happy to help.
For your fast, free and instant asbestos survey, removal or air testing quote call
0844 800 0801

or complete the form below.
Oracle Solutions are experts in a wide range of asbestos consultancy services