Surveying for Asbestos, Removal of Asbestos & Air Testing for Asbestos in Leeds
Oracle Solutions carry out asbestos surveys, asbestos removal works and asbestos air testing in and around Leeds
Leeds are known for having commercial properties with asbestos containing materials present in things you would not even think of. In Leeds holds our very own UKAS accredited asbestos surveyors, travelling across the Leeds area, undertaking all of your asbestos survey needs. Not only do we have a Leeds based asbestos surveying team, we also have licensed asbestos removal experts  to hand in the Leeds area, plus having an additional team of air testing analysts, delivering to you all of your asbestos services in the Leeds area.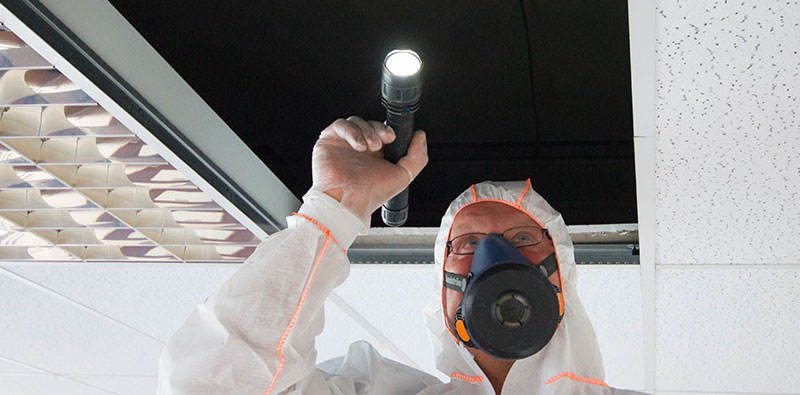 Leeds based Asbestos Surveying Team Undertaking all your Asbestos Surveys
Oracle Solutions has the best and well-trained asbestos surveyors, supplying you with all asbestos survey types in the Leeds area. Our Leeds based asbestos surveying team are always surveying at all times of the day, any day of the week, in and around Leeds. Our asbestos surveying team can undertake any asbestos survey you require to deliver you the best results you need in the Leeds area. Once the survey is completed, we have a highly skilled team who will incorporate the information provided by our asbestos surveying team at one of your Leeds based sites, and convert it into a simple and easy to understand report, giving you all the information you need for your Leeds based building.
Our Asbestos Survey Knowledge Within the Leeds Area
As we have asbestos surveyors located across the UK, we have particularly placed an experienced surveying team within Leeds to cover all areas around Leeds as and when you need us. We have a wealth of experience in all sectors, from carrying out surveys to shops to complex power stations. Our asbestos surveyors are always working in or around Leeds, assisting with endless organisations and firms. If you are in need of an asbestos survey and are in or near the Leeds area, then give us a call now to see how we can help.
Asbestos HSE Licensed Removal Services in and around Leeds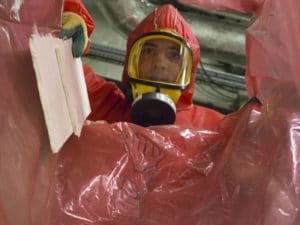 Oracle Solutions have and HSE licensed asbestos removal team within Leeds and any surrounding areas close to Leeds. Due to where our asbestos removal team are located, we can ensure that we can be with you at any time of the day, on any day of the week. We have all the certifications and licenses to carry out any removal and disposal at your Leeds site, giving you the comfort that the works are being done within the present regulations set out by HSE at your Leeds property.
Oracle Solutions are recognised for our "one stop shop" service for all your asbestos removal and disposal requests. We can provide to you the most in-depth advice about asbestos removal, in a professional, rapid and efficient manner to any of your buildings in or around Leeds. We have a customer service team with a wealth of experience dealing with any of your removal queries and are always happy to help. We know that you will not find any other asbestos removal business that can provide to you what we can deliver. If you need assistance to any of your asbestos removal projects in Leeds or any areas near Leeds then give us a call now.
Providing an Asbestos Removal Service in and around Leeds
We are constantly been asked to get involved in asbestos removal projects in the Leeds area. We also have had the privilege to work at some of the most well known buildings in Leeds. Such as the Yorkshire Evening Post building and the Bookends. We have a portfolio of experience planning and undertaking removal works for commercial and industrial sites across the Leeds area in the past decade. Have a look at what our customers have had to say about our Leeds asbestos removal services.
Air Testing for Asbestos in Leeds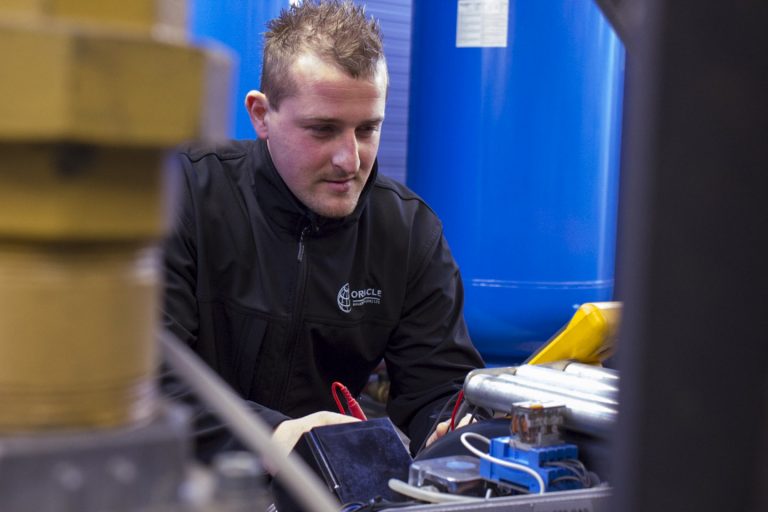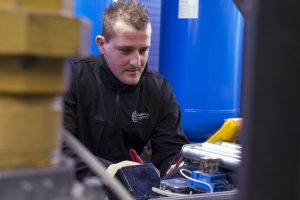 It is always good practice to have an air test whilst undertaking an asbestos survey or asbestos removal within Leeds. We have asbestos air testing analysts based in Leeds to carry out this for you as and when you need us.
We have a team of experts in the asbestos air testing field in the Leeds area, giving you the correct advice, you need. If you need any help then just pick up the phone and call us now, we will be more than happy to help.
We are known as a third emergency service, meaning we can be with you day or night, 7 days a week anywhere in or around Leeds. Giving you the help and support you require and providing you with all the correct documentation for peace of mind.
Carrying out Asbestos Air Testing in or near Leeds
Oracle Solutions asbestos air testing analysts are constantly analysing air in and around Leeds. It can be done for an asbestos survey, an asbestos removal project, or to provide you with peace of mind if you feel you are within an asbestos risk at one of your Leeds buildings. We know how busy Leeds can be and because of this, we are the most knowledgeable on what it is you need and what type of air test you need for any of your sites in Leeds. Oracle Solutions have been going for more than 10 years and can say that there is very few places that we have not been to carrying out asbestos air testing in or around Leeds.
For your fast, free and instant asbestos survey, removal or air testing quote call
0844 800 0801

or complete the form below.