Asbestos Surveying, Asbestos Removal & Asbestos Air Sampling Within Cambridge
Within Cambridge and the surrounding area, carrying out UKAS accredited asbestos surveys, HSE licensed removal works and accredited air sampling
Cambridge commercial sites are known to contain asbestos materials. We have a dedicated team of highly qualified surveyors within the Cambridge area to undertake asbestos surveys. We have a loyal team of licensed asbestos removal professionals and have the capability to supply all forms of air sampling, giving you the reassurance you need, wherever you are in Cambridge.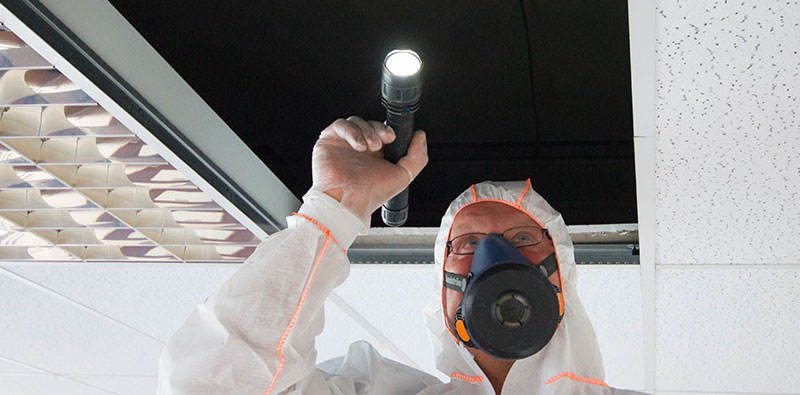 Passionate and Highly Trained Cambridge Asbestos Team Carrying Out Surveys
Our asbestos surveyors are highly qualified and experienced in delivering the asbestos survey you need in Cambridge. Oracle Solutions have asbestos surveyors based in and around the Cambridge area, working as and when required within Cambridge delivering your asbestos survey requirements. Oracle Solutions asbestos surveyors can undertake any type of asbestos survey, from being intrusive (refurbishment and demolition surveys) to visual and non-intrusive surveys (management surveys and asbestos re-inspections) in Cambridge.
After the survey is completed, we have a dedicated team of report writers ensuring your report within Cambridge is as simplified and easy to read, giving you the information you need to your Cambridge based property.
Oracle Solutions Insight to Asbestos Surveys within Cambridge
We have a committed team of UKAS accredited asbestos surveyors (UKAS accredited inspection body No. 4600) across the UK. Oracle's Cambridge asbestos surveyors have been carefully situated within the Cambridge area to ensure we are able to get to you in or surrounding areas of Cambridge. We have experience working within the hospitality sector and retail sector. Our Cambridge based asbestos team are also highly experienced working in hospitals and industrial sites. Our Cambridge asbestos surveyors are always working within the Cambridge area for numerous firms and corporations. If you are situated within Cambridge and require an asbestos survey, then call us now.
Oracle's Removal Licensed Asbestos Services within Cambridge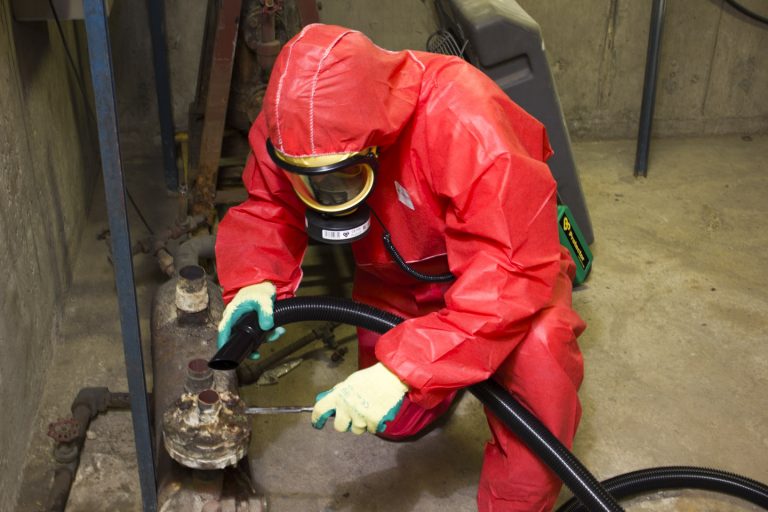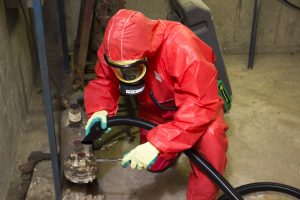 Like our UKAS accredited asbestos surveying team (UKAS accredited inspection body No. 4600), Oracle Solutions have HSE licensed asbestos removal professionals in Cambridge and any surrounding areas near Cambridge. Due to where they are located, we can be with you day or night on any day of the week. Removing and disposing of asbestos in and around Cambridge. We obtain all required certifications and licenses we need to offer you reassurance that our asbestos removal specialists in Cambridge can carry out any asbestos removal projects within the existing regulations provided by the HSE.
Oracle Solutions are renowned for our "one stop shop" facility for all your asbestos removal and disposal requests. We can offer you the greatest guidance about asbestos removal in a fast, safe, and professional manner in Cambridge. Our amazing customer service team are always close at hand dealing with any asbestos removal inquiries you may have and can guarantee that there is no other asbestos removal company like us in Cambridge. If you need our assistance with any asbestos removal works within Cambridge, then give us a call today.
Providing an Asbestos Removal Service in and around Cambridge
Oracle Solutions have been involved in continuous asbestos removal projects throughout the entire Cambridge area. We have also been heavily involved in some of Cambridge's most significant buildings, such as Murdoch House and the Cambridge Gas Works building. We have planned persistent asbestos removal works for various commercial and industrial buildings across Cambridge over the last 10 years. See what our customers have said about our Cambridge asbestos removal services.
Asbestos Air Sampling in Cambridge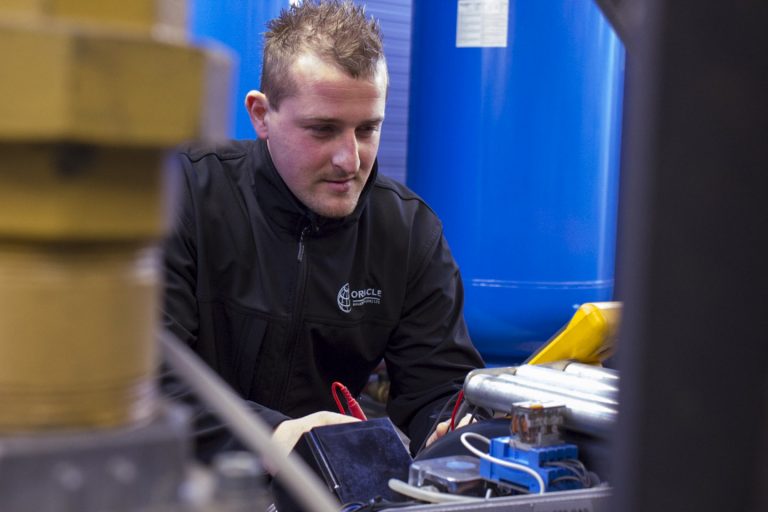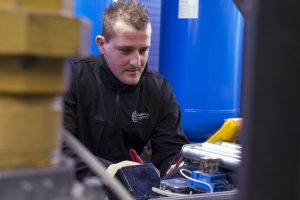 For an asbestos survey or asbestos removal in Cambridge, it is always good practice to have asbestos air sampling, undertaken by our accredited air monitoring team in Cambridge. As we have asbestos air sampling analysts within Cambridge, we can undertake asbestos air sampling at any time of the day in and around Cambridge.
Oracle's air sampling team of experts will give you the ease that wherever you are in Cambridge, we have the professionals to help. If you require air sampling, then call our friendly customer service consultants who are happy to help with your asbestos air sampling needs within Cambridge.
We can be with you day or night, 7 days a week in Cambridge, carrying out accredited air sampling for the reassurance and comfort you need. We will also provide you with all the relevant documentation for you to keep for your records. air testing analysts can be with you 24 hours, 7 days a week.
Oracle Solutions Providing Asbestos Air Sampling in and around Cambridge
We have undertaken countless volumes of air sampling for our varied client base within Cambridge. The air sampling we carry out can be for any reason, carrying out an asbestos survey in your Cambridge building, undertaking asbestos removal within your Cambridge site or even if you feel you are at risk of asbestos at your Cambridge property, we are here to help you. We know Cambridge is a vigorous area, Oracle Solutions can supply extremely knowledgeable information about asbestos air sampling on a daily basis. We can categorically say that over the 10 years Oracle Solutions have been going for, there is hardly no place in Cambridge we haven't been too for asbestos air sampling.
For your fast, free and instant asbestos survey, removal or air testing quote call
0844 800 0801

or complete the form below.
Oracle Solutions are experts in a wide range of asbestos consultancy services