Asbestos Surveying, Asbestos Removal & Asbestos Air Testing in Bristol
Undertaking UKAS accredited asbestos surveys (UKAS accredited inspection body No. 4600), HSE licensed removal works and accredited air testing throughout the Bristol region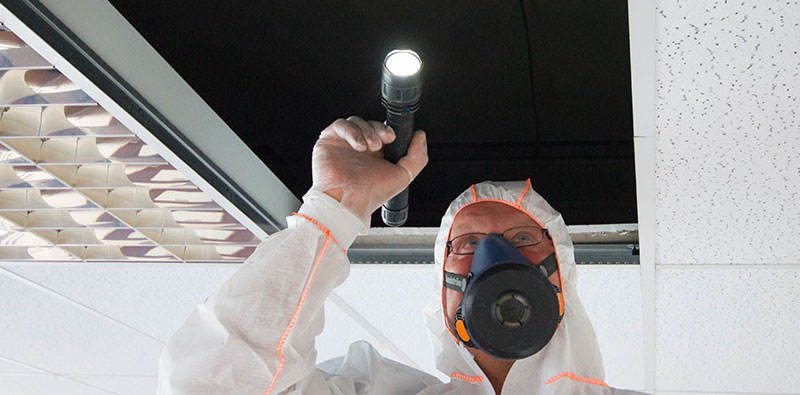 Surveys for Asbestos carried out by Oracle's Highly Experienced Asbestos Surveyors across the Bristol Area
Oracle Solutions qualified and experienced asbestos surveyors can undertake any asbestos survey you need within Bristol. Our asbestos surveyors are situated within the Bristol area, working endlessly within Bristol, giving the best asbestos surveys around. We have the capability to provide you with the most generic surveys (management asbestos survey and asbestos re-inspection surveys) to the most intrusive and complex (refurbishment asbestos surveys and demolition asbestos surveys).
Once the survey of your choice has been carried out within the Bristol area, we have a highly trained team at our offices who will provide you with a full breakdown of what was found, how much of the material was found and the state the material was found in, within our very own asbestos survey report.
Oracle's Understanding of Asbestos Surveys in and around Bristol
We have been fortunate enough to be able to base our accredited surveyors across the entire UK. Our Bristol based asbestos surveying team are ideally located within the Bristol area so that it is easy for us to get to you whenever you need us to carry out an asbestos survey. Not only do we have experience in working within the retail sector, but we also have the complex knowledge of working in hospitals, factories and even power stations. Our asbestos surveying team are constantly working in and around the Bristol area working for a whole variety of corporations and organisations. If you are based in this area and require a UKAS accredited asbestos survey (UKAS accredited inspection body No. 4600) then get in touch with us today.
Removal Licensed Asbestos Services in the Bristol area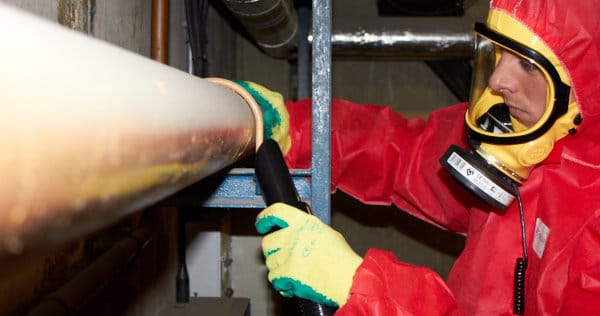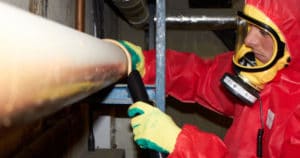 Similar to our asbestos surveying team, we have our HSE licensed asbestos removal specialists within Bristol and any surrounding areas close to Bristol. Due to their location, we can be at your beck and call anytime of the day, any day of the week, removing and disposing asbestos in and around Bristol. Oracle Solutions holds all the relevant certification and licenses you need to give you peace of mind that our asbestos removal specialists within Bristol will carry out any asbestos removal works within the current regulations provided by the HSE.
Oracle Solutions are well known for our "one stop shop" service for all your asbestos removal and disposal requirements. We can offer you the best advice within asbestos removal in a swift, safe and expert manner in Bristol. Our fantastic customer service team are always on hand dealing with any asbestos removal queries you may have and can guarantee you that you will find no other asbestos removal company within or near Bristol like us. If there are any asbestos removal works you need undertaking or looking for expert advice, then call us today.
Providing an Asbestos Removal Experience in the Bristol Area
Oracle Solutions have participated in endless asbestos removal plans throughout the entire Bristol area. We have also been heavily engaged in some of Bristol's most well-known buildings, such as the former Royal Mail sorting office and the Carriageworks and Westmoreland House on Stokes Croft. We have designed relentless asbestos removal works for various commercial buildings across the whole of Bristol over the last decade. Take a look at what our customers say about our Bristol asbestos removal services.
Accredited Asbestos Air Testing in the Bristol Area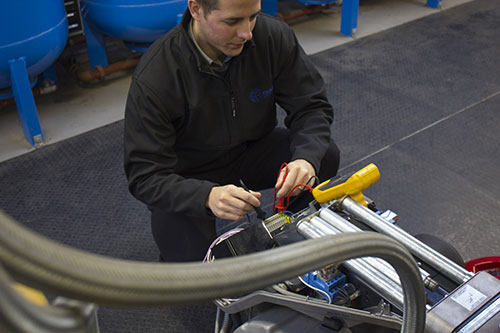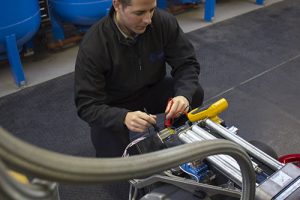 When you need our services for an asbestos survey or asbestos removal, it is always good practice to have asbestos air testing, carried out by our accredited team in Bristol. As we have an asbestos air testing team in Bristol, we can undertake asbestos air testing at any time of the day throughout Bristol.
Oracle's air testing team of consultants will give you the comfort that no matter where you are in or around Bristol, we have the right accredited team to help. If you do require an air test, then do not hesitate to get in contact where our friendly customer services advisors are at hand to help with your asbestos air testing needs in or around Bristol.
The accredited asbestos air testing analysts can be with you 24 hours, 7 days a week. Giving you the asbestos air testing security whenever you desire it. Once the air testing has been completed with your property in Bristol, we will then provide you with a full certificate of analysis for your records.
Oracle Solutions Experience Suppling Asbestos Air Sampling in the Bristol Area
Oracle Solutions have carried out endless amounts of air testing for our wide client base in Bristol. The air testing we carry out can be for any reason, whilst carrying out an asbestos survey in your Bristol property, carrying out asbestos removal within your Bristol property or even if you feel you are at risk of asbestos at your Bristol site, we can help you. We know Bristol is an energetic place to be, Oracle Solutions can supply extraordinarily knowledge about asbestos air testing any time. We can safely say that over the decade Oracle Solutions have been going for, there is hardly any place in Bristol we haven't been to for asbestos air testing.
For your fast, free and instant asbestos survey, removal or air testing quote call
0844 800 0801

or complete the form below.
Oracle Solutions are experts in a wide range of asbestos consultancy services