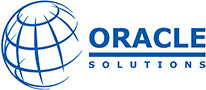 Get a Fast & Free Asbestos Air Testing Quote
CALL OUR TEAM NOW FOR AN INSTANT ASBESTOS AIR TESTING QUOTE
Asbestos Bulk Sampling Results in Less Than 12 Hrs!
Need your results fast? You get them the second the test is completed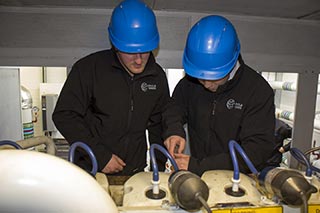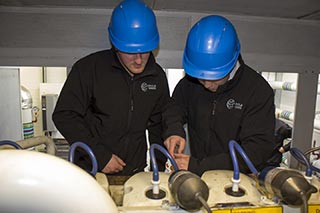 You need no hassle asbestos bulk sampling test results fast. You won't get faster results anywhere. Within 12hrs you will have what you need.
When you call we will get straight to the point. You give us the details we need, and we will organise everything else. Our asbestos air bulk sampling team are ready to go.
Is the reason you need asbestos air testing for one or more of the following?
after damage to asbestos
during work on or near asbestos
after work on or near asbestos
to reassure you that you are safe
to reassure someone that they are safe
to keep a customer happy
to help with safety records
If your answer is yes, then you have come to the right place. We specialise in this type of air testing. Our team can deliver the speed and standards you need. We deliver bulk sampling every day to hundreds of satisfied customers.
What do I get?
You will get:
a fully qualified asbestos analyst
asbestos bulk sampling where you need it within 12 hours
instant on site results certificate
Quality you can trust:
Getting results fast is great. Getting them right is even better. This is why we invest so much time and money on the quality of our service. At the bottom of this page you can see our accreditation's, licenses and certification.
For a fast & free asbestos bulk sampling quote call
0844 800 0801
Request an Asbestos Bulk Sampling Test Quotation
If you don't feel like talking to us right now then just fill out the quotation request form below and we will send you the information you need straight away.
Oracle Solutions – licenses, accreditations and recognised industry bodies
[indeed-clients group='landing-page-footer' order_by='date' order='ASC' limit='22' show='logo,link' theme='theme_1' effect='' columns='8' item_height='100' items_per_slide='2' slide_opt='bullets,nav_button,autoplay,stop_hover,responsive,loop,autoheight' slide_speed='5000' slide_pagination_speed='500' slider_set='0' filter_set='0' ]