Our Gas Department Are Giving Away Free Kindles!
Our gas department, Oracle Gas, are giving away free Kindles!
To get yours just recommend a friend or family member for the latest domestic boiler offer, see below, and they will send you a free new generation Kindle e-reader.
The new generation Kindle is:
30% lighter than before, less than 170 grams
18% smaller body, same 6″ screen size – fits in your pocket
Most advanced E Ink display, reads like paper
Built-in Wi-Fi – Get books in 60 seconds
10% faster page turns for seamless reading
Great news! If your house needs a new boiler and you take advantage of the latest offer, you still get a free Kindle.
Latest Domestic Boiler Offer:
Replacement of your old combi boiler with a new Worcester-Bosch Boiler. Oracle Gas are registered installers

Includes a full

free

7 year warranty. This covers the cost of repair (parts and labour) in the unlikely event of a breakdown

Includes supply and installation of a new boiler flue and programmable timer
Includes a full chemical clean of your heating system for a long term protection against scale and sludge. This improves the efficiency of your boiler and reduces your gas bills

Includes,

free

supply and installation of insulation for your loft. This means you use your boiler less which saves you money and helps protect the environment
If you purchased this package from any other major gas installer it would cost you £5,500.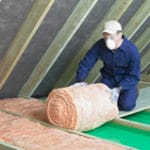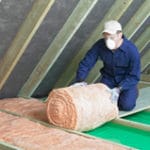 We are offering the same package including VAT, with no hidden extras for: £2,775 that's less than half price!
We can offer this discount for a limited time due to our introductory offer from Worcester-Bosch for becoming a registered installer and supplier.
Offer ends 31st March 2012
*All you need to do to claim your Kindle is make sure that when whoever you recommend makes their purchase they mention the 'Kindle Offer' and leave us your details .
*To qualify for the free Kindle offer a full boiler install offer purchase must be made.
Contact Oracle Gas now on: 0844 8004048 and take advantage of this amazing offer.
Or email: mail@oraclegas.com
web: www.oraclegas.com