How do you ensure asbestos compliance with a portfolio over 650 buildings?
Anglian Water: Asbestos Management Services.
Health and Safety is a strong element of Anglian Waters culture. As the biggest Water supplier in the Country we recognise that we have to set the standards when it goes to asbestos management. With a portfolio the size of ours, we needed a company that could deal with any situation. Oracle Solutions have helped us with a full range of services ranging from asbestos surveys, management plans to removal.
James Hall – Property Maintenance Director
The Anglian Water Challenge
Regulation 4 – Duty to manage asbestos in non domestic premises has been in force since 2004. As such Anglian Water required assistance in completing the following: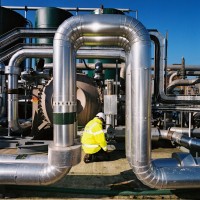 Priority Risk Assessments
Each Anglian Water site is unique with unique risks and hazards. Some of the high risks to deal with on a day to day basis can include:
Confined Spaces
Working Near Water
Hot Working
Working At Height
Heavy Plant And Machinery
Slips, Trips And Falls
How we helped?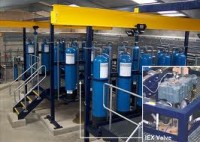 The first task was to evaluate all Anglian Waters asbestos records which were available. This desk top study was utilised to produce an action plan to what was required. Training on the current survey guidance HSG 264 Asbestos: The Survey Guide was provided to Anglian Waters in house asbestos team. The purpose of this training was to bring them up to date with the current standards. A programme with a mixture of Asbestos Management Surveys and Asbestos Reinspection Surveys was put together based on risk and geographical location. The programme commenced with the high risk sites taking priority. In addition Asbestos Refurbishment Surveys were provided where large maintenance and refurbishment works were planned. Where asbestos had been identified we provided cost effective solutions based on the removal / remediation requirements.
In line with Anglian Waters health and Safety procedures all Oracle Solutions consultants had to have CSCS operative cards and NVQ Level 4 confined space certification.
Successes
Anglian Water achieves 100% asbestos compliance throughout the property portfolio. All works completed on time and within budget. Anglian Water now has a year on year budgeted and easy to manage portfolio.

Asbestos Removal – Asbestos Repair – Asbestos Removal Contractor – Asbestos Surveys