Asbestos Training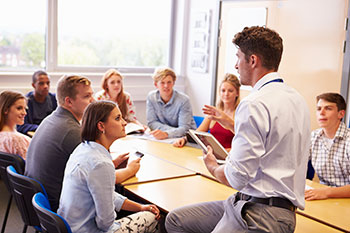 There are many asbestos training courses. It can be confusing. If you are not sure if you need asbestos training or are unsure of which type of training you require then contact us now and speak with one of our friendly training experts who will give you all the advice you will need.
Asbestos training is a legal requirement under the Control Of Asbestos Regulations. This requirement is for the self-employed and employees. Asbestos training is required for all levels of organisations which includes directors, managers and other personnel dependent upon their job role.
Remember if you're working on or in a building built prior to the year 2000 you may require some form of asbestos training.
Each of the courses we deliver describes who the course is intended for and what they will gain from the training. Click on the links below for more information.
We are certified by UKATA (The United Kingdom Asbestos Training Association). UKATA is HSE (Health & Safety Executive) recognised.
Available Training Courses
Asbestos awareness training should be given to employees whose work could foresee-ably disturb the fabric of a building and potentially expose them to asbestos or who supervise or influence the work (directors / managers)…
Asbestos Non-Licenced Removal & Refresher training should be given to those whose work will knowingly disturb low risk asbestos containing materials. Good examples of these types of people are maintenance workers, roofers, demolition workers and supervisors / managers of such people.
This training is in addition to and includes Asbestos Awareness. The training includes additional task specific instruction and training so that candidates can carry out works which is defined as Non-licenced Asbestos Works…
This training course gives duty holders and appointed persons an introduction and basic understanding of their legal responsibilities under the control of asbestos regulations. It includes asbestos management plans, action plans, assessing risk and ongoing management of asbestos risk…
Get in Touch…
If you would like more information about Oracle Solutions range of training courses contact us on 0844 2451763 or completing the online asbestos training course quote form below.
Save